Hey all!
Many of you have been asking me for something like this for years, so I'm really excited to make this announcement! Thanks to my handsome husband,
cairn4
, we now have a beta version of SenshiStock Sketch, a web app for gesture and sketching practice using SenshiStock images. You can also think of it as a SenshiStock randomizer!
Here's what it looks like and how it works: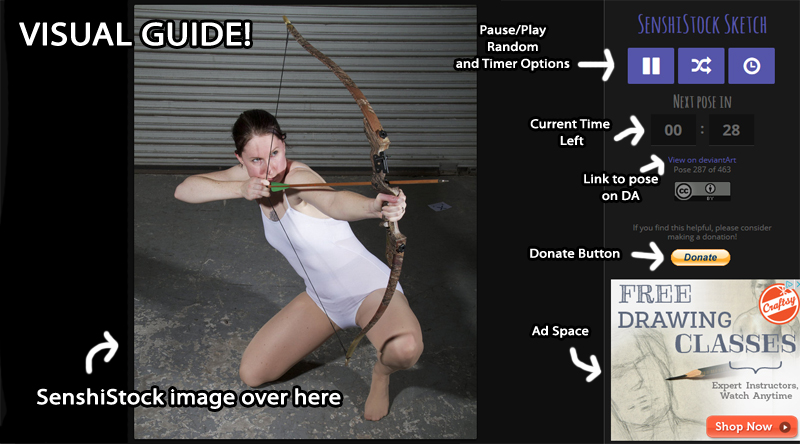 Check it out here:
There's only
463 images right now, but I will be adding more soon.
You have the option to change the timer and there's a link to visit the full image on DA if you want to work from it for a bit longer (you can also pause the timer to keep the current image up longer). This site should work fairly well on most mobile devices too, but please give us feedback if you run into any technical issues!

Also, if you guys missed out on the combo shoot advanced pack I did with
Sinned-angel-stock
you might be interested to know that all those images are included on her new USB drive which you can preorder now. Get all the details here:
Happy drawing!